Some individuals have been trying to hack casino games for ages. And long before online gambling grew in popularity, players visited land-based venues and resorted to different ways which helped them cheat a particular slot. Could you imagine yourself standing in front of this machine and using what essentially was a coin on a piece of string? Yes, this was actually done back in the day. They would trick the machine and get to enjoy the game for free. We know, some of you might sigh and say how it was easier before the online gaming mumbo jumbo.
Logically, the string thing cannot come in handy on the Internet. But what can? Well, frankly, in times when technology is constantly improving, not much can. Although realizing this, some "companies" advertise software whose goal is to, as they say, modify games. Yes, you can test some of them online, but at your own risk. From the get-go, you should be conscious of the fact that this is illegal, and their use will inevitably result in you paying the price. They might have been helpful back when the Internet was in its initial stages.
But this time has passed — various websites employ different security systems in order to ensure they won't be taken advantage of. These have become so advanced that it takes only seconds for a particular online casino to be alerted about your transgression. And once they are, casinos will move mountains in order to block you, and some of them can even take you to court because of your misdeed. Of course, this won't stop everyone from at least trying to outsmart them. In this article, we'll mention some of the options people use to hack an online slot machine — bear in mind that most of them have been unsuccessful in their endeavor.
Before we start, it's wise to say that we don't support any attempts at scamming a casino. It's imperative to understand that their games have been created for entertainment purposes. Once in a while, you might even strike gold on them — not by hacking, but just by spinning the reels. Let's check some options now.
Software Hacks
It's in human nature to at least wonder how we might hack a game even though there's that rational part of us that warns us about the attendant risks of this. Nevertheless, some of us decide to disregard the risk and ignore all the red flags. Unlike those attempting to increase their chances of winning by selecting a slot whose RTP exceeds 96%, some players look for the state-of-the-art software that has been produced to cheat the system.
What they fail to realize is that hacking is more of a job for professionals — we can't simply expect to download a program and believe all of our issues are going to be resolved. Also, as they run a business, casino owners employ qualified experts whose mission is to safeguard the website and come up with software which will detect any illegal activity immediately. How can you possibly outsmart them? Well, you can't — don't even try it. Just enjoy your time on a particular online slot.
For the purpose of this article, we'll go over two pieces of software which are believed to able to exert an impact on a slot machine.
Cheat Engine
The first method of cheating we'll analyze is open-source software known as Cheat Engine. Back when it was first launched, CE was popular among players who used it for all sorts of games. Among those putting it into service were gamblers. And we're not surprised at all — it doesn't take a rocket scientist to download and install it. Once you set it up, CE examines a particular slot and concludes how it works. Only when it does this will it start making some modifications on it. There's even a tutorial that lists all the steps one should undertake.
So, how does it work for slots? Well, this tool is designed to assist you to go one step closer to victory. For instance, you can change the balance on the screen in front of you from $10 to $100. This can be achieved due to the way it was set up. In other words, it examines the values you've inputted and searches for a myriad of options that an online slot offers. It utilizes a memory scanner that can scam the game into thinking it should pay you out an exuberant amount of money. And it does so by relying on deposit bonuses.
Namely, as you're going to see while playing slots, many offers have certain Terms and Conditions that apply to them. More often than not, you'll have a wagering requirement that you need to meet if you want to cash out. Let's say that you accept a 100% match bonus, and decide to deposit 30$. This means that a casino will match your balance, and add another $30 for a total of $60. Naturally, the promotion has a prerequisite — it needs to be wagered 30 times.
CE — An Unlikely Ally Against Wagering Requirements
Some players find that meeting a playthrough is not an easy task and at times, choose to forego accepting these bonuses. There are those, however, who might select Cheat Engine to try to bypass these wagering requirements. Well, not bypass per se as CE uses a bot that allows a particular player to fulfill a playthrough in no time. They won't need to worry about losing or spending more money — this software has them covered.
What's more, CE won't be effective if you're playing an online slot on your browser — you need to download the casino software and access the game in this way. The main reason is that CE uses the data which is located on your RAM to make alterations you need to fulfill a playthrough. In this case, you want to change a specific value in the actual game. So, it will alter the value in your computer's memory.
Bear in mind that this is a high-profile program which means that most online casinos safeguard themselves against it. Any attempt at using CE will result in your account being blocked from a website. In fact, if they catch you utilizing it, they might even prosecute you for theft. If you ever decide to try it out, which we won't advise you to do, then be aware of the risks it brings.
Using CE with AutoClicker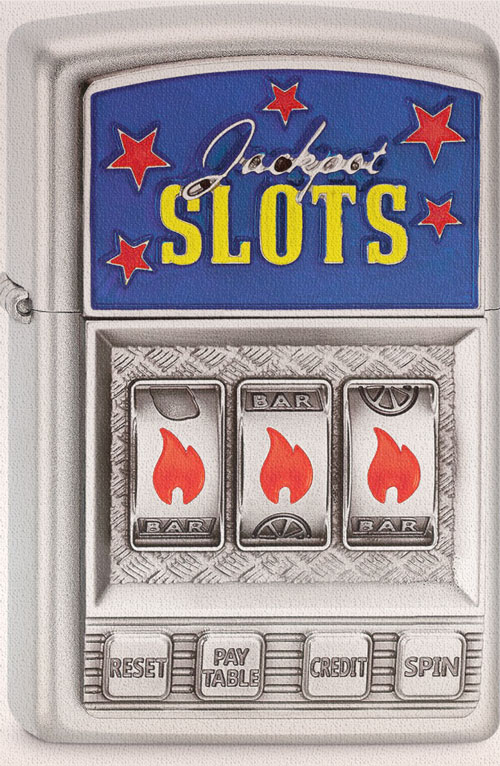 Another program worth mentioning is AutoClicker. This is a rather effective method you might want to use instead of the "autoplay" option some slots provide. Apart from this, it goes through spins quicker than autoplay does. The software itself is available on a number of different websites, but don't worry — each version works in the same way. After downloading it, you just need to position your mouse cursor over the "spin" option on your favorite slot. Beware of the fact that you won't be able to use your computer once AutoClicker is running — the cursor always needs to be aimed at the "spin" button.
In addition, the goal of AutoClicker and Cheat Engine is the same and it pertains to bonuses. Therefore, some don't truly see the point of using AutoClicker without CE. According to them, Cheat Engine is a stand-alone piece of software and doesn't need another program to operate to the fullest. But AutoClicker does — it requires you to utilize CE in order to modify the balance if you don't want to go through your balance in a matter of minutes.
With this in mind, once you change the amount, you can activate AutoClicker and let these two pieces of software do the rest for you. Alternatively, let's say that you accept 25 free spins from a casino in hopes of scoring a big win. And you find the task of spinning the reels boring and tiresome. In this case, you don't need to use CE — just rely on AutoClicker to finish the job for you. It will go over all the available spins, and you can check whether you were lucky enough to win any money.
So there you have it — two free programs which are available on the Internet. Both of them are user-friendly and come with a tutorial. But in reality, it's unlikely that either of them would work. The primary reason is that casinos are going above and beyond to secure themselves from any potential threat. So, do you really think that they didn't block these pieces of software first? Of course they did!
Just Play for Fun!
Due to the development of technology, online casinos are facing more security threats that they need to overcome. For the most part, they've been successful in eliminating those who want to commit a fraudulent act. But every once in a while, a professional hacker (or a group of them) appears and succeeds in scamming a casino. And they don't only focus on online slots. Some of them are "only" bent on stealing data from the site's server. With that data, they have access to the bank accounts of all the players visiting that website. As a case in point, we'll mention Fin5 — a group that stole 150,000 credit cards from a casino back in 2015.
Rarely, if ever, do people succeed in achieving this. After all, a casino wouldn't be reputable had it not devoted all of its time to becoming as secure as possible. With this in mind, stop toying with the idea of hacking an online slot — just play for fun! Trust us, this is the only right way to gamble. Don't take the fun away from it by devoting all of your attention to hacking your favorite slot game.